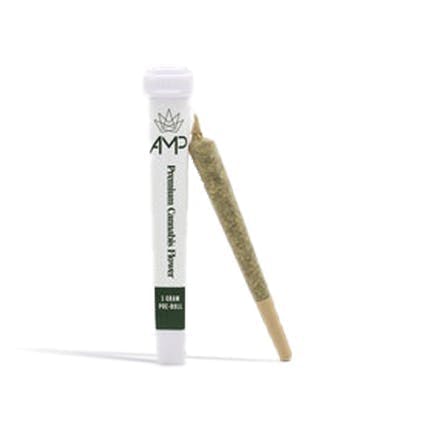 Brand: AMP
Lilac Diesel | Pre Roll | 1g
Silver Lemon Haze x Forbidden Fruit x NYC Cherry Pie x Citral Glue Bred by Ethos Genetics, Lilac Diesel crosses numerous genetics to bring an entirely new strain to the market. A Silver Lemon Haze x Forbidden Fruit is crossed with NYC Cherry Pie and Citral Glue to bring out this flavorful chemy strain. Big buds have a complex terpene profile, including notes of citrus, sweet berries, earthy pine, and chem. Lilac Diesel is a great afternoon strain for a lackadaisical adventure.
Effects
Energetic
Happy
Creative
Focused
Inspired
View Product Testing Data
CBG (Cannabigerol)
0.14%
CBG (Cannabigerol)-0.14%
Cannabinoids are synthesized by Cannabigerolic Acid. CBG is the decarboxylated form of this acid that appears at low levels in most cannabis plants. Because its properties are beneficial to multiple parts of the endocannabinoid system, CBG has a wide range of therapeutic uses. It is non-psychotropic and can provide analgesic and antidepressant qualities.
THCA (Δ9-tetrahydrocannabinolic acid)
29.35%
THCA (Δ9-tetrahydrocannabinolic acid)-29.35%
THCA is a cannabis compound with a laundry list of potential mental and physical health benefits. THCA is the non-psychoactive precursor to THC, the most famous cannabinoid of all. While THC is responsible for the psychoactive "high" that so many of us enjoy, THCA has shown great promise as an anti-inflammatory, neuroprotectant and anti-emetic for appetite loss and treatment of nausea. THCA is found in its highest levels in living or freshly harvested cannabis samples. For this reason some users choose to juice fresh cannabis leaves and flowers to get as much THCA as possible.
"TAC" - Total Active Cannabinoids
32.03%
"TAC" - Total Active Cannabinoids-32.03%
Total active cannabinoids represent the total amount of active cannabinoids at the time of lab testing. This total of active cannabinoids considers all of the active compounds that the product holds.