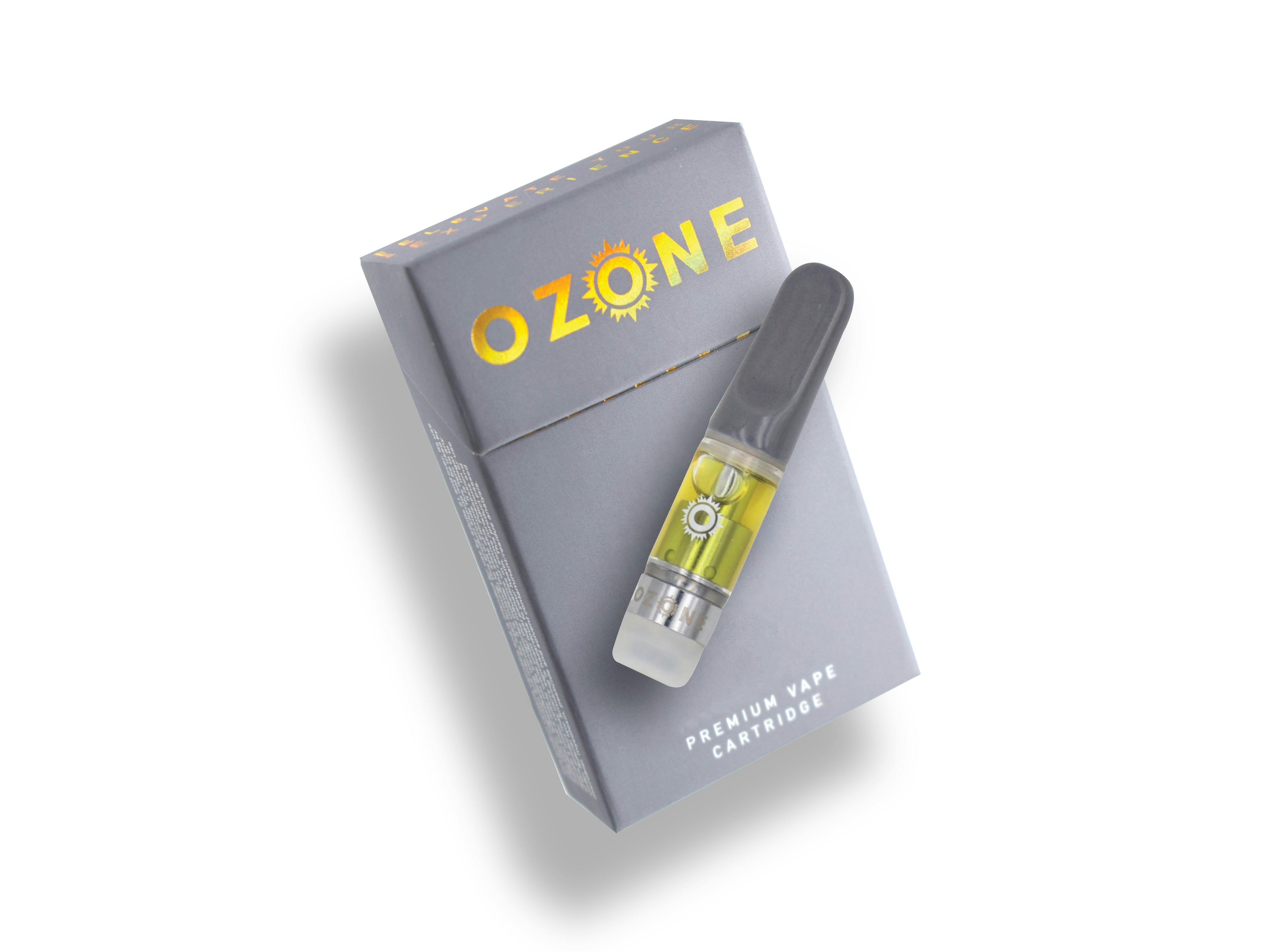 Brand: Ascend | Ozone
Granddaddy Purple | Vape Cart | .5g
Granddaddy Purple is an indica marijuana strain that goes by many different names, including "Grand Daddy Purp," "Granddaddy Purps," "GDP," and "Grandaddy Purple Kush." Popularized in 2003 by Ken Estes, Granddaddy Purple (or GDP) is a famous indica cross of Mendo Purps, Skunk, and Afghanistan. This California staple inherits a complex grape and berry aroma from its Mendo Purps and Afghanistan parent, while Skunk passes on its oversized, compact bud structure. GDP flowers bloom in shades of deep purple, a contrasting backdrop for its snow-like dusting of white crystal resin. Its potent effects are clearly detectable in both mind and body, delivering a fusion of cerebral euphoria and physical relaxation. While your thoughts may float in a dreamy buzz, your body is more likely to find itself fixed in one spot for the duration of GDP's effects. Solvent Used: Ethanol Marijuana Vaporizer Devices have been tested for Vitamin E Acetate and other contaminants, with no adverse findings. WARNING: Vaporizer Devices may contain ingredients harmful to health when inhaled. Consumers shall have access to the test results of Marijuana Vaporizer Devices including copies of any Certificate of Analysis provided by the device's manufacture
Effects
Calm
Happy
Relaxed
Energetic
View Product Testing Data
CBD (Cannabidiol)
0.16%
CBD (Cannabidiol)-0.16%
CBD is the second most prevalent cannabinoid and is primarily produced by hemp plants and at lower amounts in cannabis. It works as a phytocannabinoid, or binding agent, that adheres to an individual's endocannabinoid system. Cannabidiol has soared in popularity due to its lack of psychoactive effects. Most users seek CBD for its medicinal properties since it was the first cannabinoid to be approved by the FDA. Its healing properties include an ability to help you relax, reduce irritability and ease restlessness.
CBG (Cannabigerol)
4.15%
CBG (Cannabigerol)-4.15%
Cannabinoids are synthesized by Cannabigerolic Acid. CBG is the decarboxylated form of this acid that appears at low levels in most cannabis plants. Because its properties are beneficial to multiple parts of the endocannabinoid system, CBG has a wide range of therapeutic uses. It is non-psychotropic and can provide analgesic and antidepressant qualities.
CBN (Cannabinol)
0.35%
CBN (Cannabinol)-0.35%
CBN is a cannabinoid that is created during the breakdown of THC by UV light and exposure to oxygen. This breakdown usually begins during the drying and curing process. CBN is most commonly found in older or improperly stored cannabis samples. This compound is mildly psychoactive and is best known for its sedative effects. Strains and products with high concentrations of CBN can be a great choice for users looking to utilize cannabis products to ease restlessness and promote healthy sleep.
"TAC" - Total Active Cannabinoids
87.79%
"TAC" - Total Active Cannabinoids-87.79%
Total active cannabinoids represent the total amount of active cannabinoids at the time of lab testing. This total of active cannabinoids considers all of the active compounds that the product holds.