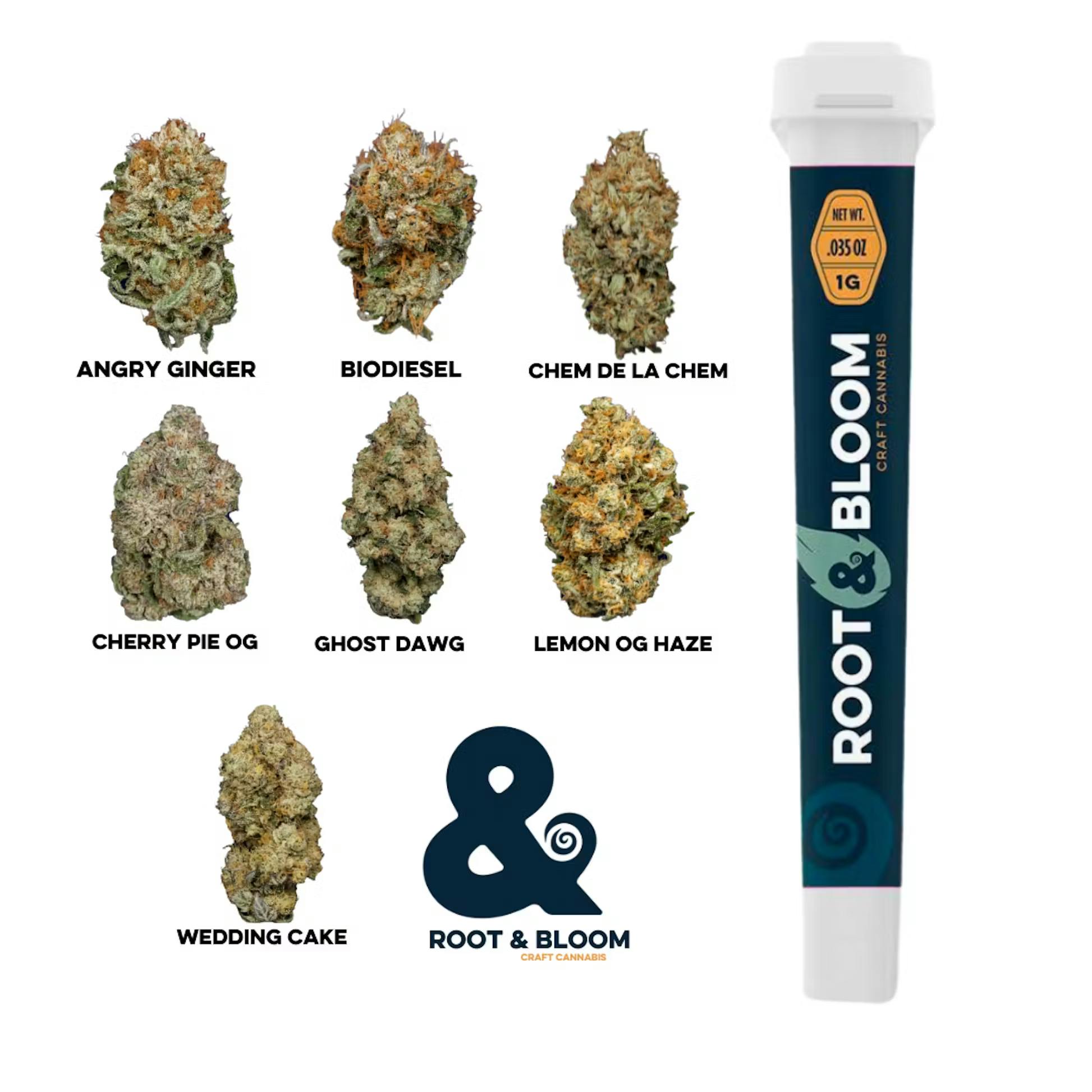 Brand: Root & Bloom
Gelato Punch | Pre Roll | 1g
With a one-two punch of euphoric, uplifting effects and an ultra-relaxing body high, you'll instantly understand where this strain gets its name from. As your mind creeps higher and higher, the taste of muddled berries with a hint of lemon juice dances across your palate, leaving you feeling like a cat napping in a sunbeam. Pack a bowl of these sticky buds anytime you need to kick back, relax, and enjoy the present moment.
Effects
Relaxed
Sleepy
Happy
View Product Testing Data
THCA (Δ9-tetrahydrocannabinolic acid)
23.79%
THCA (Δ9-tetrahydrocannabinolic acid)-23.79%
THCA is a cannabis compound with a laundry list of potential mental and physical health benefits. THCA is the non-psychoactive precursor to THC, the most famous cannabinoid of all. While THC is responsible for the psychoactive "high" that so many of us enjoy, THCA has shown great promise as an anti-inflammatory, neuroprotectant and anti-emetic for appetite loss and treatment of nausea. THCA is found in its highest levels in living or freshly harvested cannabis samples. For this reason some users choose to juice fresh cannabis leaves and flowers to get as much THCA as possible.
About the brand :
Root & Bloom
Root & Bloom is a Massachusetts cannabis cultivation, extraction & manufacturing company laser-focused on creating the best products and experiences–for everyone. They're a friendly (but competitive!) group who enjoys what they do. Their expertise and perspective help us create solutions that go far beyond just a good idea. With a head for innovation, a heart for sustainability, and feet firmly planted in their home state, Root & Bloom are here to ignite the industry.