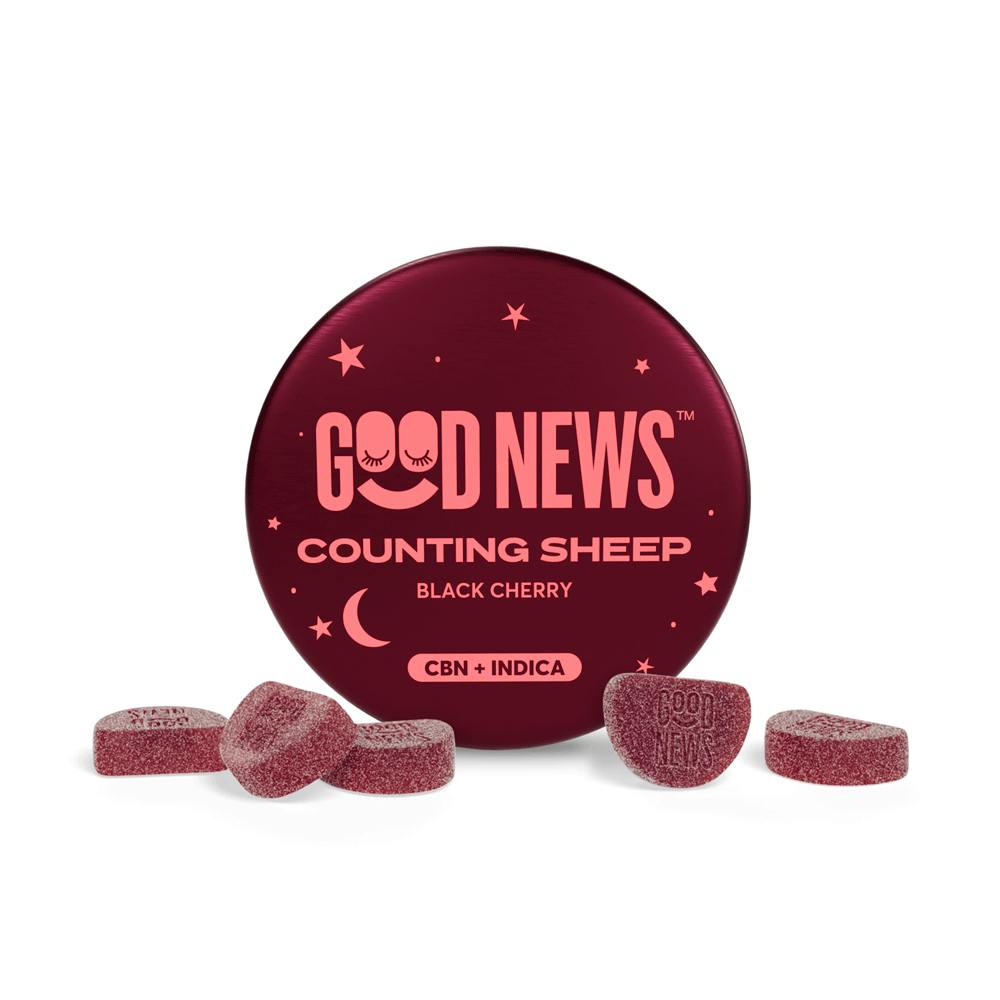 Brand: Cresco | Good News
Counting Sheep - Black Cherry 2:1 THC:CBN | Gummies | 100mg
Sleep tonight. Friends tomorrow. COUNTING SHEEP for quiet nights. From Good News: Our gummies are consistently dosed, convenient, and always super discreet. No matter what the occasion, Good News gummies were created to help elevate it.
Effects
Relaxed
Sleepy
Happy
View Product Testing Data
CBN (Cannabinol)
42.8
CBN (Cannabinol)-42.8
CBN is a cannabinoid that is created during the breakdown of THC by UV light and exposure to oxygen. This breakdown usually begins during the drying and curing process. CBN is most commonly found in older or improperly stored cannabis samples. This compound is mildly psychoactive and is best known for its sedative effects. Strains and products with high concentrations of CBN can be a great choice for users looking to utilize cannabis products to ease restlessness and promote healthy sleep.